We were thrilled to receive an email today from Pierre Grzybowski of HSUS who let us know that O Magazine has VERY vocally announced a forever anti-fur stance throughout their new issue.  We are thrilled, and overjoyed, as serious Oprah fans and O readers.  All the more reason to buy O subscriptions for all your friends for the holidays!
Some faux-cuties: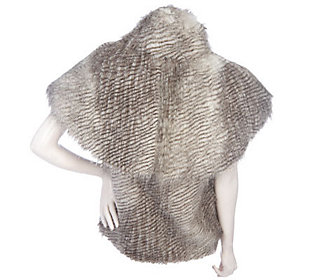 As always, don't leave the house without your
no fur button
to make it clear your fake was chosen with ethical thoughts!