Betsey Johnson Sample Sale, NYC.
Published on October 22, 2008 by chloejo · 3 Comments
Pin It
SUBSCRIBE NOW FOR OUR WEEKLY NEWSLETTER
Admit it, you still have party dresses with floofy petticoats in your closet from Betsey Johnson circa 1988.   Admit it, you still love her flirty, retro, sexy, girlie style.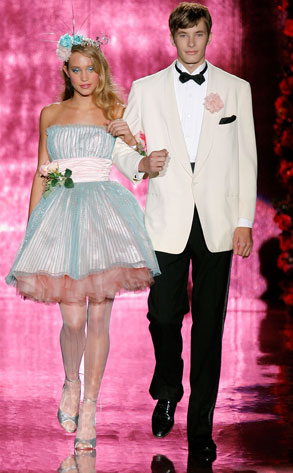 Well now you can shop til you drop at Betsey Johnson's best Sample Sale ever (or so their PR gal says)! Located on the 6th floor of the Millennium Broadway Hotel (btwn 6thAve and Broadway) in NYC, you're bound to find the frock of your dreams. Items as a stretch denim pencil skirt and jumbo polka dot peasant top are on sale for $45. Betsey's signature party dresses range from $75-$100. And don't dare to leave without grabbing some costume jewelry or handbags (hey vegan girls, we've found a few non-leather Betsey purses in the past!) for as low as $5. Hurry while you can as the sale ends this Friday.
Tags: Betsey Johnson, Sample Sale
Pin It