Your epidermis is showing! And if it looks like it could use some tlc, read this Guest Blog by student of nutrition, Talia Fuhrman, who also happens to be the daughter of legendary Dr. Joel Fuhrman. Heed her advice if you want to glow as the days grow shorter;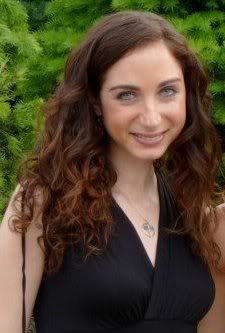 As the kick ass animal lovers and tree huggers that we are, we naturally only deserve the most radiant skin to go along with our radiantly compassionate personalities. After all, glowing, blemish free skin is the ideal and a sign of good health. As a young 20something, trust me, I know what getting a hideous pimple feels like and my fellow glamazons, none of us should be victim to the bad mood that results as a consequence of the appearance of a gargantuan pimple or dull, dry skin. Granted, I do realize that there are infinitely worse scenarios that can be inflicted upon a person, but at the same time, one should not have to face the awfulness of pimples or a dull complexion amidst all the other ciaos in one's life.
Thankfully, as the daughter of Dr. Fuhrman, I know that diet plays a huge role in maintaining healthful, youthful, totally glamour girl worthy skin. The same nutrient-dense diet that keeps us healthy and prevents chronic diseases naturally helps prevent pimples, acne, and the like. Also, there is no shame in taking extra supplements such as cbd capsules canada, and other places, because CBD has been shown to have acne-reducing properties for people with more problematic skin. So girls, welcome to Radiant Skin 101, my one article class on the ins and outs of how to attain and maintain healthy, radiant skin:
Facts:
The hormones inside our bodies are important contributors to what causes pimples to appear on the outside. In particular, the hormone insulin an important modulator of breakouts. Insulin is most commonly known as the hormone for regulating blood sugar and is associated with diabetes, yet interestingly it also increases oils that appear on our skin. Who would have thought? Insulin levels fluctuate based on what we eat, and these fluctuations can affect other hormones such as testosterone that also promote acne.
Processed foods made with white flour and sugar lead to blood sugar spikes, causing insulin levels to go into the hateful "pimple-producing zone". Sugar and processed foods are nada good for our skin.
Of course this is more complicated than just sugar and insulin. The peeps at Harvard say milk is not skin-friendly food. The Harvard School of Public Health conducted a study in which the diets of 6,084 teenage girls were analyzed. Girls who drank two or more servings of milk per day were 20 percent more likely to have acne. Milk contains bioactive molecules that act on the glands where blackheads are formed. William Danby MD, a dermatologist at Dartmouth, noted in an editorial accompanying the study that 70 to 90 percent of all milk comes from pregnant cows and that the milk contains hormones such as progesterone, testosterone precursors and insulin growth factor releasing hormones, all linked to acne.
The foods you should eat for radiant skin? Green vegetables, fruit, beans, nuts, seeds, avocado's, starchy vegetables, and whole grains, of course. These foods are loaded with antioxidants, substances that help our skin repair damage. Plant foods also contain an array of phytochemicals. The foods rich in carotenoids are super foods for your body, not just your face. They supercharge the immune system's defensive capabilities and help prevent many diseases, including heart disease and cancer. Many thousands of these chemicals are found in brightly colored plant foods. So in regards to the health of our skin, the more carotenoids and phytochemicals that are present, the faster our skin can repair damage, and remove and detoxify waste products and toxic compounds.
So, in summary, eat plenty of micronutrient-rich natural plant foods and say a kind "thank you, but no thank you," to processed foods and dairy products for clear, radiant skin. Avoiding dairy and junk food is all too easy when there are so many healthier, just as amazing, food options available. I'm a huge fan of soymilk and almond milk, for example. To me, faux milks taste better than cow's boob milk anyway. Resisting processed foods becomes pie in the sky when I know I can have a delicious fruit smoothie instead. Instead of popping M & M's, pop blueberries and cherries. Great skin and tasty food? Check!