Guest Blogger Louise J. Schnaier is a Psychotherapist and the Director of International Adoption at Spence-Chapin.   We also happen to think she's an angel.   Louise blew us away with her simple request; please forgo buying me (or yourself) a cocktail this weekend, and save a child's life.   Showing us how simple (and how cheap) it can be to save the life of a child, and hearing about Louise's deep   life long commitment to bettering the lives of children, Internationally, moved us deeply.   And we are sure (knowing the sappy, kind hearted divas you all are), you will want to help rally the troops for Louise GirlieGirlArmy style!

Cocktails with the girls for my birthday. Check. A box of Babycakes cupcakes to celebrate the day at the office.   Check.   Thoughtful little gifts from my sisters and the kids down South.   Check.   A bottle of wine and fireworks at the beach.   Check.   It's what I always look forward to as my birthday approaches.
But not this year, please.
In just a few weeks I'll be celebrating another birthday.   And I've asked my family and friends to help me celebrate my many blessings by helping to make a small difference in the lives of children I've met in central Africa.
I'm hoping you might do the same, knowing the compassionate Glamazons that you all are.
You see, I've had the good fortune of working in adoption for the past 15 years — most recently as the Director of International Adoption for an adoption agency in NYC called Spence-Chapin.   Over 100 years old, Spence-Chapin's mission has remained the same.     We are guided by the belief that every child deserves the love of a family.   Many children will grow up in institutions, orphanages and even the streets despite our efforts.     In response, the agency supports humanitarian work directed at ensuring that children have every opportunity to reach their potential in the face of often grim conditions throughout the world.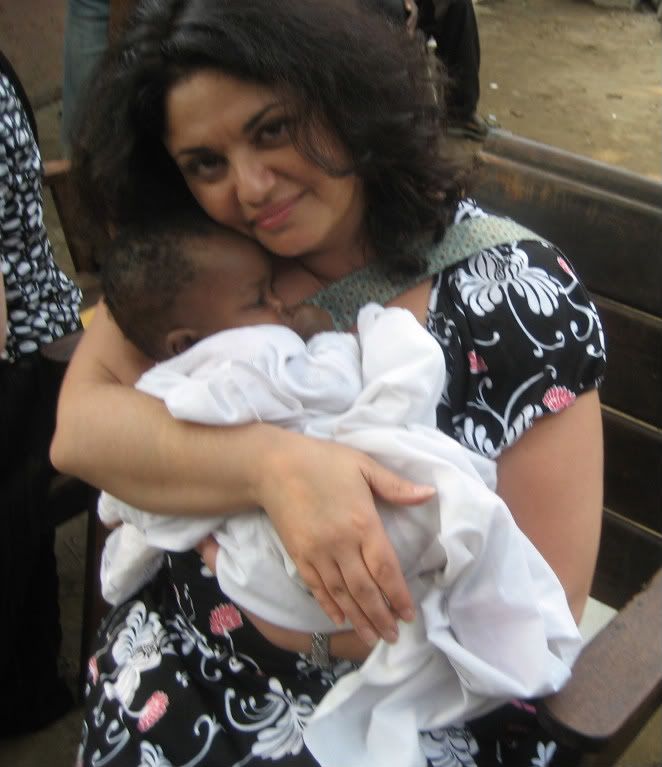 During the past 5 years I have had the amazing and often heartbreaking opportunity to visit children living in orphanages without the love and security of families. I have witnessed the tragic effects of poverty, disease, institutionalization and loneliness. I've had children climb into my arms with the trust, innocence and love that kids inherently possess and felt the pain of having to put them down and walk away with the task of finding homes for some, and the awareness that most will live out their lives as a family of one.
Although I have been touched by each and every child, I've been uniquely moved by the realities of life for children in Africa. I've visited Uganda, Ethiopia and the Democratic Republic of the Congo (DRC) where I met some of the young victims of political unrest, inadequate infrastructure, illness and death. I've seen things that would otherwise be unimaginable and that have changed my life, and how I see the world.
This past Thanksgiving I traveled to the DRC for the second time to visit children living in orphanages.  In my experience, malnutrition is a given.  The level of chronic malnutrition, a condition that can result in increased susceptibility for disease, compromised physical and mental development and even death is devastating.    Diseases such as tuberculosis, HIV, typhoid and malaria permeate society wherever you look. All of these conditions can be improved, prevented and treated with little effort, but the meager resources available make this unlikely.
According to the World Health Organization, malaria is an epidemic in the DRC where it is possibly the leading cause of childhood casualty, accounting for estimates as high 25-30% of deaths. As with any disease, prevention is the best treatment. Treated mosquito nets are often successful in preventing the transmission of malaria through mosquito bites that frequently occur at night when its victims are asleep. The cost of a net is only about $10, a small amount that makes a huge difference.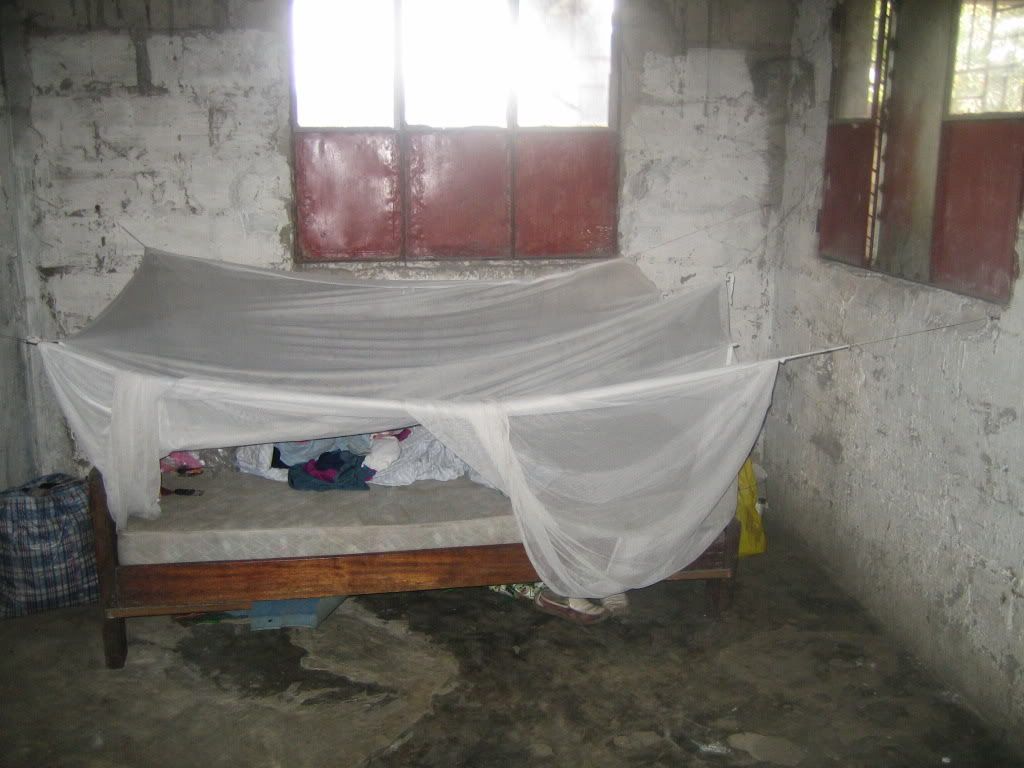 Shocked by the realization that so much could be done with so little, I've kicked off a project by contributing $10 in honor of each of my 7 nieces and nephews. I invite you to do the same in honor of your children, nieces/nephews, and loved ones with the comfort of knowing that they will wake up tomorrow morning healthy, loved and with enough food to eat.  If you don't have anyone else to honor, my birthday is right around the corner!   Skip that overpriced Mojito tonight and have wine at home instead, and donate the $10 or $20 you would have spent on a drink or two to this crucial project.
A minimum donation of $25 can go a long way to purchase mosquito nets, food, or medical care for children in the DRC.   100% of the funds will go directly to this cause.
Donations can be made to this project in 2 ways. You can send a check, payable to Spence-Chapin,  to: Spence-Chapin 410 East 92nd Street New York, NY 10128 Attn: Eric Alterman   Or donate through the Spence-Chapin website here.   Please be sure to note "DRC Aid" on the  memo line of the check or  on the donation form. On behalf of the children in the DRC and all of us at Spence-Chapin I thank you.
Louise Schnaier is the Director of International Adoption at Spence-Chapin Services to Families and Children and has worked in the field of adoption for over 15 years. She holds a BA in Sociology, Elementary and Special Education from Rutgers University and an MSW from the University of Maryland. Louise has also worked as a psychotherapist; coordinator of mental health services to children after 9/11; as well as volunteer emergency medical technician, crisis responder and provider of support to children with cancer. She's been known to flirt shamelessly with puppies and babies, and is passionate about making a difference in the lives of children. She lives in Brooklyn.