Since we always get the question – where can we buy a vegan version of the heels Cameron Diaz wore to the Oscars/ the suit Brad Pitt wore to Sundance/ the feather earrings hipster-of-the-moment wore to the club, we figured we'd share some vegan and/ or green versions of what the Gals wore on the white carpet at the MTV Video Music Awards a couple of weeks ago.
Major trends included black and white classic looks and short sequin cocktail dresses. Why pay a pretty penny for the original when you can get these looks cruelty-free, and for less?
Little black dresses will never die.
GREEN: Toss on this halterneck dress with side pockets and a sash belt. Made from organic cotton voile, rayon voile from bamboo and with an organic cotton voile lining.
SIMPLY VEGAN: Cotton and thick, so it will last through the seasons.
SHOES: Eco and vegan – these evening sandals were formerly $260, so jump on the sale train and enjoy 'em even in winter with thick funky tights or socks.
She is by no means a fashion icon, still we love her Pickle-y ways. So rock a silver chunky cuff like Snooki and spill some champagne in her ballsy, drunken honor.   C'mon.. we were all 21 once!
ETHICAL JEWELS:
CRUELTY-FREE N' CHEAP:
Metallic is good forever, and always calls attention to a Goddess.   It does tend to shine in all the right AND not-so-right spots.. so if you are feeling less than great in the bod.. stick to muted and matte metallics.
CRUELTY-FREE:   No silk, and cheaper than cheap. Remember, it's all how you style it.
We'd like this dress so much better without the waist detail.   Still, a black lace/white combo is always to be respected.
You don't need to follow the no-white after labor day rule.   That's as draconian as no dessert before dinner!   This dress (below) just needs a little toughening up (think motorcycle boots and cuff jewelry) to drop that Betty Homemaker vibe and make it cool.
This simple sheath can go office to party if you wear it with a jacket or cardi.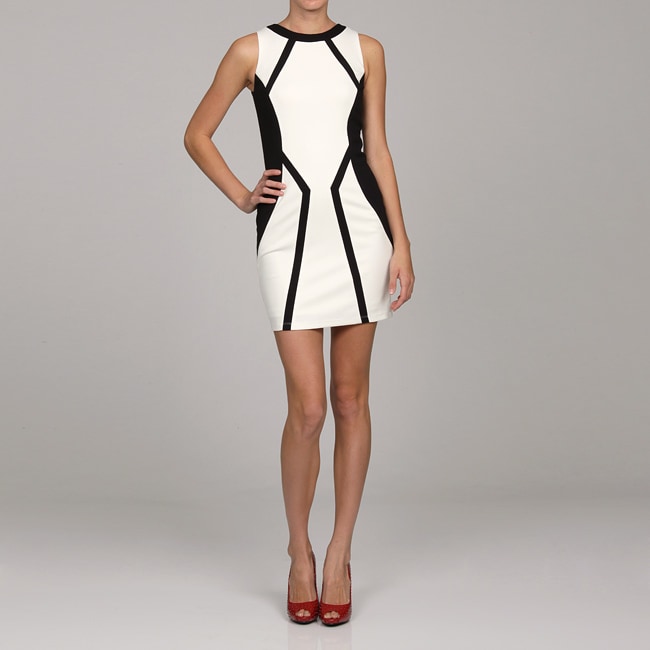 Of course vintage is greenest of all, but if you don't have the strength to antique shop, stick to vintage knock off's.
We love a b & w dress combo with a pop of color on the foot, if the dress isn't too busy.   Like these lilac suckers made from recycled tv sets with a tough-girl chain on the side.
Or, if you are lucky enough to be tall, wear a dainty oxford, flocked in velvet for winter.