The World Peace Yoga Conference
Published on September 28, 2009 by chloejo · 3 Comments
Pin It
SUBSCRIBE NOW FOR OUR WEEKLY NEWSLETTER
Yo Yogis! Get ready to jump for joy! Talk about a weekend of bliss! The World Peace Yoga Conference will be held in Cincinnati, Ohio on October 23 – 25, 2009, have your tickets yet? Grab a friend and get your peace on before the hectic holidays turn you into a bag of stress. Take a yogacation to this much buzzed about Conference for three days of peace, love, great food and yoga with master teachers including; Sharon Gannon and David Life (Jivamukti), Julia Butterfly Hill, Karen Dawn, Gabriel Cousens, Will Tuttle, Harold Brown, and more.
ENVIRONMENTALISTS: Come enjoy cutting edge classes in environmentalism; make the connections between our economy, global warming, pollution and poverty in the world – and learn exactly what we can do about it.
FOODIES: Scarf down some seriously delish and gourmet vegan food while dining with well known vegan authors/ notables, speakers, and friends.. and learn about cooking, nutrition, and gardening so you can keep eating this well at home!
ANIMAL LOVERS:   Meet like-minded and kindred souls, and learn with inspired teachers about the connection between animals and the environment, world peace, compassionate living, sacred activism and more.
YOGIS: For the guru in you – get activated on and off the mat by yoga masters teaching the pure essence of yoga, including asana, chakras & meditation.
Convinced?
What are some of your favorite eco-notables saying about this festival?
At the Toronto Film Festival, gorgeous vegan Amy Ferguson, Hollywood starlet and model was asked by InStyle Magazine "What is the last favor you asked of someone?" Amy said, "Three days ago I asked Woody Harrelson to come to the World Peace Yoga Conference."
"Care enough about the world to become peace-filled in Love-land! The World Peace Yoga Conference is the best idea of the millennium. This is an opportunity for all of us to show that we care enough about world peace to take the first step ourselves. Yoga means "you do it!" You don't wait for someone else to be compassionate, you do it. You don't wait for someone else to create peace, you create it –   find out how, by attending the World Peace Yoga Conference." -David Life, Co-founder of Jivamukti Yoga
"A magical, powerful event is on the horizon in Cincinnati! I am grateful to the organizers of The World Peace Yoga Conference. We live in critical times. A new world is waking. We know in our bones that the old stories aren't working, and now, finally, we have a gathering of the leading pioneers in the yoga, spirituality, and food movements coming together to light the path to a beautiful future. This conference will be a time of growing and celebrating, of learning and connecting, and of making the new world of peace, justice, and harmony not just possible, but inevitable. Please join us! You can be part of this vital effort at this crucial time! Your future is beckoning!" -Dr. Will Tuttle, author, The World Peace Diet
"The worlds first all vegan yoga conference!" -Sharon Gannon, Co-founder of Jivamukti Yoga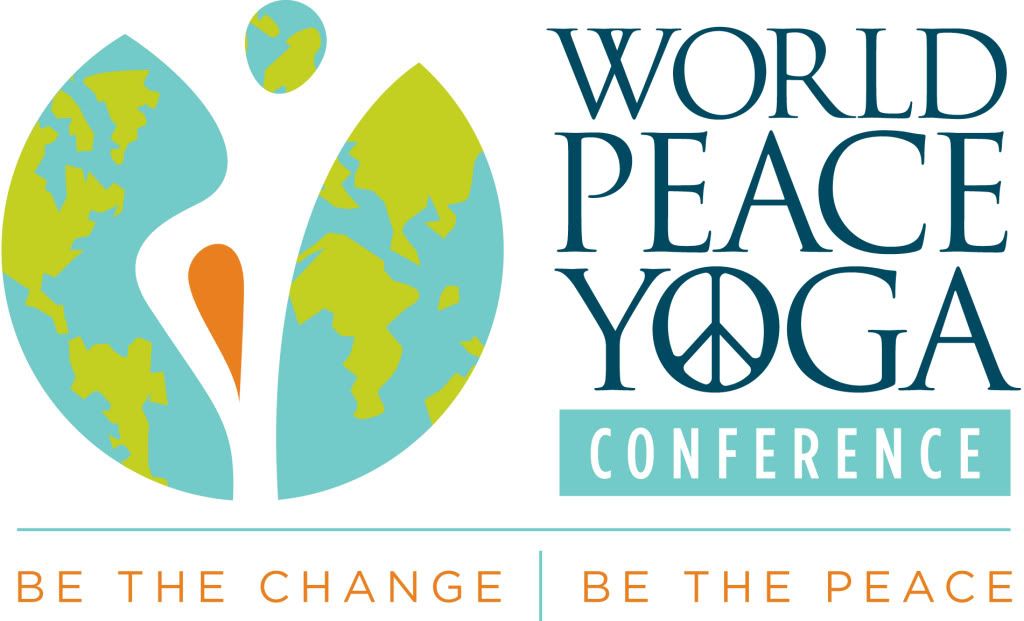 Tags: Amy Ferguson, Be the change you wish to see in the world, David Life, Dr. Will Tuttle, Gabriel Cousens, Harold Brown, Jivamukti, Julia Butterfly Hill, Karen Dawn, Loveland, Sharon Gannon, Sharon Gannon and David Life (Jivamukti), The World Peace Diet, Toronto Film Festival, Will Tuttle, World Peace Yoga, World Peace Yoga Conference, Yoga weekend, and more., vegan vacation, yoga vacation
Pin It