Smelling Like Heaven Is Easier Than You Think
Published on January 20, 2010 by admin · 26 Comments
Pin It
SUBSCRIBE NOW FOR OUR WEEKLY NEWSLETTER
All us compassionate Glamazons know, You don't have to be cruel to be kind.
And now, you don't have to spend a fortune, be covered in chemicals, and reek like a strip club to smell like full-blown heaven. Recently launched out of NYC – Tallulah Jane is a 100% natural and 100% cruelty free perfumery creating natural scents made from botanical essences and absolutes that we are just mad for!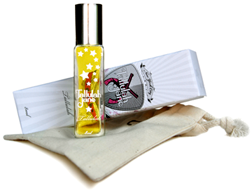 In the tradition of old world luxury but with a modern sensibility, the ingredients in these fragrances are organic or wildcrafted, without compromising the quality of the perfume. Even their alcohols and carrier oils are certified organic.   Wonder what's lurking in your current perfume, and worse, what it can do to you? Check out this article (remember, a diva is ALWAYS fully informed.)
More reasons we are totally in love with this new line? Each of Tallulah Jane's gorgeous vintage scents are mixed in small casks to maintain purity and left to macerate before pouring. Many of their ingredients are rare and grown seasonally so mass production is difficult, making each vintage that much more unique.   You won't smell these perfumes on every other girl at the club.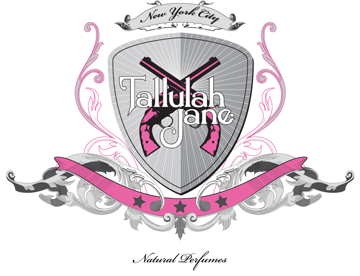 Go for their classic perfumes or their complimenting body oil scents.   Each 128mL bottle is crafted from a blend of organic jojoba oil, pomegranate seed oil, camelina oil, meadowfoam seed oil and vitamin E oil which is then scented with one of the perfumes. They can be worn alone (yum!) or along with their partnering perfurme for a stronger, more long-lasting linger.
Your delicious options;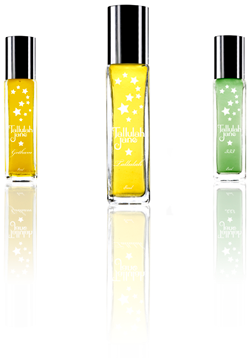 TALLULAH: Creamy jasmine notes flirt with  heady tuberose for a scent that is  timeless yet nouveau.
GOTHAM: Equal parts Bloomsbury and Bay of Bengal, this scent is a blend of exotic spices and rose, rounded off with the earthy depth of patchouli.
333: An exquisite triple threat: three different types of chamomile and lavender are combined with three essences of citrus tree; neroli, petitgrain and bitter orange. The result? An elegantly patrician fragrance with more than a hint  of attitude.
And you know how cool we are.. we don't just TELL you about our favorite new products.   We hook you up with the mad discounts AND chances to win freebies!  Visit www.tallulahjanenyc.com and enter the code GGA2020 when checking out, for a 20% discount that will automatically be applied to the entirety of your order.     PERFECTLY in time for Valentine's Day. What could be a better gift for the lovely in your life?
Wanna win your choice of one perfume and its complimenting body oil? Make sure you're subscribed to Girlie Girl Army then leave a comment BELOW telling us why you don't have to be cruel to be kind! We'll choose the most inspiring response and send the winner a bottle of their choice of perfume and body oil. Two runners up  will receive a sample box of our three perfumes.
Tallulah Jane can also be found at Spirit Beauty Lounge and at Georgia, located at 89A Houston St in NYC.
Sniff that.
Tags: 100% cruelty free perfumery, 100% natural perfumery, 333, complimenting body oil scents, Cruelty-Free cosmetics, cruelty-free perfume, eco perfume, Eco Valentine's Day Gift, Georgia, Gotham, natural body oil, natural perfume, old world luxury, organic body oil, organic perfume, Spirit Beauty Lounge, Tallulah, Tallulah Jane, Vegan Perfume, You don't have to be cruel to be kind
Pin It